MY YACHTING
Yachtcharter & Reisen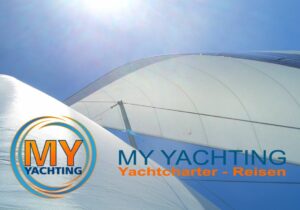 Trust Yacht-Pool with the coverage of your holiday
Welcome to Yacht-Pool International - Ground Breaking in Charter Insurance!
Please note: the rates of these insurances are only valid for private charter skippers. The policyholder must be the skipper. We offer other solutions for professional skippers or skippers who operate a vessel for payment or monetary benefits. In these cases, please contact skipper@yacht-pool.de.
Only here you will find the flat rate for your charter coverage with the 12 month bonus*: pay the insurance premium once and be insured for 12 months from your first cruise! You can charter where you want and as often as you want! For further bookings, the length of the ship should not be exceeded, and if it is, no problem: just let us know after booking or at the latest before the start of the trip.
Excluded from the flat rate is of course the charter cancellation insurance – yes, also the PLUS. Of course, this coverage is only valid once for the booked cruise. For further trips, simply select the desired charter cancellation option again.
This form is for charter skippers residing in the European Union. Please note that YACHT-POOL can only accept a European Member State address on this form.
If you have your residence in another country, please contact skipper@yacht-pool.de.
Checked & Trusted Yacht-Pool Partner
Deutscher Yacht-Pool Versicherungs-Service GmbH
Schützenstraße 9 | 85521 Ottobrunn | skipper@yacht-pool.de | +49 89 7467 3480 | www.yacht-pool.de